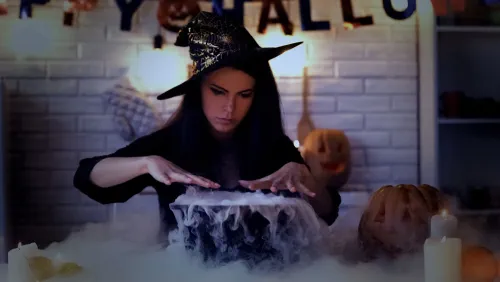 You can create plenty of legal documents online, from estate planning materials to divorce paperwork. Just because you can, though, doesn't mean you should. It may seem like doing your divorce yourself is the fastest way to get your split started and finished, but there are plenty of spooky side effects when you attempt to make a DIY divorce in Michigan work for you.
A Ghost of Experience
The last thing you want to do is head into your Michigan divorce poorly armed with resources. If your ex hires a divorce attorney but you choose a DIY divorce, it's always the person without legal representation who finds themselves in a bad spot.
Divorce lawyers understand that you don't want to spend more money than necessary on attorney's fees. Having the internet at your disposal, though, does not promise success. Your entire divorce journey will be that much more complicated if your ex has counsel and you do not. An experienced attorney will take your lack of representation and use it against you, even if you're fully prepared. You'll find yourself coming up short in front of the judge when the time comes.
The Bare Bones of Parenting Time
The last thing you want to do is end up with problems where child custody and parenting time are concerned because you filled out paperwork incorrectly, incompletely, or submitted it late. You want and deserve your children at least half the time. Some people even find themselves in a situation where they feel their kids are safer being with them all the time.
A DIY divorce online can leave you hanging so that you don't get the things you want in your split – including time with and custody of your children. Is the well-being of your children something you're willing to risk for a so-called quickie divorce?
Zombified Finances
Divorce is largely a breaking up of finances. It isn't easy, and it can be expensive. Affordable DIY divorce paperwork can be incredibly tempting for financially strapped people who are breaking down their union. It's especially enticing when a divorce website compares their prices to a divorce lawyer's average fees and the months it could take to complete your split.
Remember: They don't know anything about you, but the divorce attorney you consult with – for free – does. You can gather a lot of information about the smart moves people make in a divorce by meeting with a Michigan divorce lawyer – and you can even ask questions about the worthiness of a DIY divorce, just to make yourself feel better about your decision to get professional guidance.
Divorce doesn't have to be rushed. Your Macomb County divorce lawyer at Femminineo Attorneys is prepared to discuss retainers, the length of the typical divorce process, and what you can expect to pay in fees throughout. Contact us today to schedule a consultation. Find out why we're on your side, now and all through your divorce.