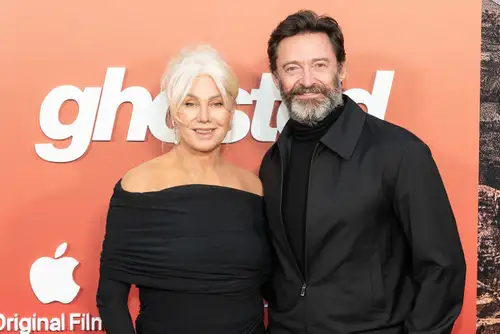 Divorce isn't easy for anyone, not even celebrities since their unions are under a microscope big enough for the entire world to see. The latest casualty in celebrity relationships is the demise of the marriage of actors Hugh Jackman and Deborra-Lee Furness. The couple is divorcing after 27 years. People want a salacious story but, unless the couple is keeping mum, the truth of this one seems to be that, at this stage in their lives, their goals no longer collide. That might be your kind divorce too.
Is There Such a Thing as a Kind Divorce?
The soundbite being used by Jackman and Furness and issued in a joint statement to People magazine is this: "We have been blessed to share almost three decades together as husband and wife in a wonderful, loving marriage. Our journey now is shifting and we have decided to separate to pursue our individual growth."
The Jackman-Furness divorce could be called a kind divorce, a choice made by a couple to end their marriage without acrimony. Is that sort of decision easier for celebs given their wealth and resources? Maybe, but there have been plenty of nasty high-profile divorces in the news too, so status doesn't necessarily have anything to do with a good divorce.
What this split does show is that it is normal for long-term couples to split from their partner in a kind and quiet way. For many relationships, separating after decades of marriage and after you have grown children is known as a gray divorce – a category into which Hugh and Deb's split falls (he is 54, she is 67). "For the sake of the kids" doesn't really apply as the biggest concern on parents' minds about whether or not to divorce. It's more about each other – and that is a good thing.
The Silence of Divorce
A notable addition to the Jackman-Furness statement about their divorce is that "this is the sole statement either of us will make." Normal folks could take a cue from celebrities who successfully break apart without making their business newsworthy. A major news station might not be interested in any infidelity or disagreements in your union, but social media friends sure would be. Mingling on Facebook, Instagram, and the like with tales about your divorce is not helpful for anyone negotiating parenting time, child support, or spousal support.
The kind divorce could apply here too. Take the high road in your Michigan divorce. Opt for divorce mediation. Choose not to share with others about your ex's personal information or disparage them online. Remember that your kids could see this information – if not now, then years from now when they're old enough to track it down.
Sometimes, there are lessons to be learned from media savvy celebs. Make a brief statement and leave it at that. Embrace your beautiful privacy. Get on with your life.
Are you on the cusp of a Michigan divorce? Schedule a free initial consultation with Femminineo Attorneys in Macomb, MI.