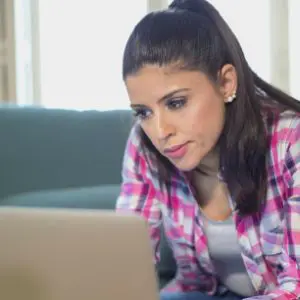 You spend months going over the terms of your divorce with your Michigan divorce lawyer, your ex, and his or her attorney to settle on the fairest split. Then, your divorce is settled and life moves on. But what if circumstances change? What if you aren't happy with the way things shook out? What if your ex isn't holding up their end of the bargain? It's not too late to ask for a reset, within reason. A post-judgment action is your best course of action.
Reasons You Can Get Your Divorce Settlement Changed
To get the terms of your divorce judgment changed, you must file a post-judgment action. If your ex is not honoring the terms of your divorce you can petition the court to enforce your settlement. The modification of a divorce settlement is not always easy to get, but if you are truly being negatively affected by the behavior of your former spouse, it's in your best interest to make a legal move.
Here are some of the reasons you can file a post-judgment action to get your divorce settlement changed:
Your ex disobeys the terms of your divorce. She didn't sell the house like she was supposed to. He isn't paying the agreed-upon amount of spousal support. She didn't pay the debt assigned to her. He didn't liquidate certain assets. If your ex does not follow your divorce settlement to the letter, or repeatedly neglects a major tenet of your settlement, you can pick your fight.
There are financial changes. You lost your job. Your ex got a major promotion. If there are new facts to be considered when it comes to child support or spousal support payments, a judge will usually hear a motion. Keep in mind – the outcome may not be what you wished for. You might walk away having to pay more than you originally did, or leaving with less support than you were first granted.
He or she isn't paying child support. There is such a thing as a deadbeat dad, and many custodial parents are in the position where they don't receive child support every month from the non-custodial parent. A motion can be filed with the Friend of the Court to have child support payments enforced, or you can work with your Michigan divorce lawyer to make this happen.
Your kids are being negatively affected. You aren't getting the parenting time you were promised. Your ex is exposing your kids to dangerous situations or people. If you feel your child is in harm's way, you want sole custody and sole decision-making abilities, a post-judgment action alerts the court that you want to revisit the original terms of your divorce. The judge will always rule in the best interests of the child.
Get Help Filing a Post-Judgment Action After Your Michigan Divorce
Life does not remain static after divorce. There is more change than ever and what was once the right divorce settlement may no longer be adequate for both parties. Employment changes, relocation, remarriage, medical needs, education, and more can change significantly. All change isn't bad, but it may require some adjustments to what was originally agreed upon.
Contact a Michigan divorce lawyer for help with modifications to child custody, child support, parenting time, spousal support, and more. Find out if now is the right time to file a post-judgment action and discover your likelihood of success. Schedule your consultation with Michigan Divorce Help PLLC in Mount Clemens to talk with an experienced divorce attorney.