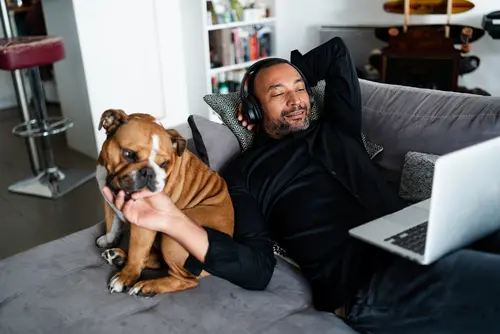 When your life is in flux, when you're watching your marriage break up, when you're moving to a new place or not seeing your kids as often as you'd like, sometimes the thing you want to do most is just escape. Movies have long been the way that people leave their own problems behind and sink into the fictional realities of others, but sometimes movies about divorce can help you cope or consider a new way to live your new life.
Though you might not want to think about your own divorce anymore, watching movies about divorce could be just the ticket. Whether you want to laugh, cry, commiserate, or let out your rage, get to streaming some of the best and most popular movies about divorce.
Marriage Story
Scarlett Johansson and Adam Driver portray an actor and a director who are splitting up in this drama. They have one child and end up in a coast-to-coast divorce that is emotionally harrowing but also contains bits of humor. Their biggest difficulty is agreeing to child custody and parenting time, but infidelity and drinking habits come into play in the courtroom.
Crazy, Stupid, Love
Steve Carell plays a man blindsided by the request for a divorce from his high school sweetheart after decades of marriage. He moves out, frequents a bar, and meets a charming player who teaches him how to live life as a newly single man. This is a romantic comedy with heart and some sad and disappointing moments for the pair who are separated but not yet in the thick of divorce, trying to determine what comes next.
It's Complicated
A romantic comedy starring Meryl Streep and Alec Baldwin, this movie is about a successful bakery owner and her ex-husband of 10 years. They have three grown children who spend the movie with longing in their eyes when they see their parents together, not realizing that the former spouses are secretly having an affair.
The Squid and the Whale
Jeff Daniels and Laura Linney play writers in New York City who agree to separate after growing tension between them gets to be too much. He moves out and they share joint custody of their two sons but the parental relationship becomes fractured and combative. The boys take sides, one choosing the father, one choosing the mother.
Under the Tuscan Sun
Diane Lane plays a woman who discovers her husband is cheating on her and, depressed and unable to write, finally agrees to take her best friend up on the offer of a plane ticket to Tuscany. On her tour bus of Tuscany, the woman impulsively purchases a villa and starts a new life. This romantic comedy is the embodiment of reinvention, especially after heartbreak.
The First Wives Club
Bette Midler, Goldie Hawn, and Diane Keaton play three first wives who get retribution on their first ex-husbands for leaving them for younger women. It's the quintessential divorce revenge comedy.
The Michigan divorce lawyers at Michigan Divorce Help know that life is not a movie, and your marriage is very real. Schedule a complimentary consultation to get the advice you need to start the next phase of your life.