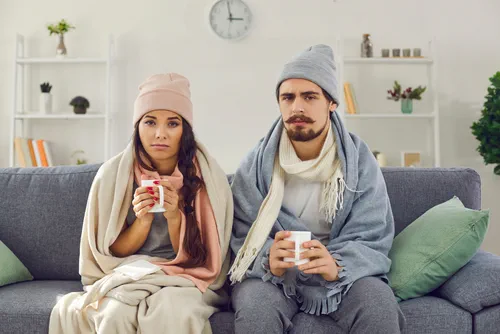 We might gain an hour when the clocks fall back, but not many people stop to consider what this time change does to everything in their life, let alone their marriage. Discover how a light change, hour change, and seasonal change might contribute to a Michigan divorce.
Michigan Weather Kicks In
The dawn of Daylight Saving Time is an indicator of heavy Michigan weather to come. If you struggle with snow and cold during winter months – but your spouse loves it – this time of year, combined with darkness, can make a person cranky.
A positive choice for your marriage might include planning a trip to a warm destination so you can avoid the work of snow removal or creation of a backyard hockey rink. Presumably you live in Michigan for a reason, but if only one of you loves it it's time to have a conversation before your marriage is tanked by your coordinates on the map.
Let There Be Light
If your marriage tends to get rocky right around when the amount of daylight you're exposed to shrinks significantly, science says a light therapy lamp could minimize seasonal affective disorder (SAD). Daylight Saving Time can make the symptoms of SAD even worse, which means sufferers might be less motivated to enjoy outings with their partner.
Also a good idea – outside activities in the sunshine and evening activities to get you out and about when you just want to hunker down at home. Especially if you are a social couple, or if just one of you is the extrovert in the relationship, keeping up with things to do during the doldrums of winter will improve moods which is better for s relationship and helps two people stay closer.
Technology Is the Enemy
Instead of looking outside your home for entertainment as a couple or family when the nights get darker earlier, you and your partner may become hermits who spend more time looking at your phones than each other.
Disconnect from the world of social media or other sites and prioritize the people you love. If you find yourself falling into technology and getting your kicks from Likes and Follows more than anything else, reexamine your heart and determine where your best mood boosts come from – ideally, your partner.
If You're Already in the Middle of a Divorce
Early November is when Daylight Saving Time ends, and this is when a host of divorce milestones begin for newly split or freshly divorced couples. Holidays will be different this year because your whole family is no longer together, and it already feels like a bad thing. Losing light in the middle of this change only makes sadness or frustration worse.
You may find yourself experiencing far more stress when it comes to divorce proceedings, including mediation, and you may get into far too many disagreements with your ex via phone, text, or email regarding parenting time or child support. It's that much harder to get through the day every day.
If you're in the middle of a Michigan divorce or considering a split, contact your Macomb County divorce lawyer at Femminineo Attorneys.